The Traditional Trio
Country Smallholding|July 2020
Tim Tyne looks at the Southdown, the Norfolk Horn and the Suffolk, which are all intrinsically linked back in the mists of time
One of the things that has always fascinated me about sheep is the evolution of the various different types, and the resulting genetic linkage between breeds that we might otherwise consider to be quite separate. It is also interesting to note that crossbreeding is what created our traditional breeds. This begs the somewhat controversial question as to whether pedigree breeding of so called 'traditional' breeds is actually of any importance, or does it simply stifle progress?
We live in a rapidly changing world, so would our time and effort be better spent in experimenting with new crosses, perhaps better suited to our current situation, as did our forefathers who created the breeds we see today? Should 'new' breeds be allowed to supersede old ones, or should the old ones be preserved at all cost? And if old breeds are to be preserved, should this be for historical reasons, or because we may need their genetics in the future? Or both? In the words of the Rare Breeds Survival Trust (RBST): "Saving our native breeds can help us to face as yet unknown challenges in the form of disease resistance and susceptibility, climate adaptation, food security and resilience," and: "It is our task to protect our food and farming systems by maintaining secure alternative livestock genetic resources."
Any new type of sheep that is developed these days is labelled as a 'composite' breed and it tends to be somewhat frowned upon by the purists. However, all of our breeds (apart from the very primitive ones, perhaps) are technically composites. The traditional trio that I always use to illustrate the interesting links between breeds are the Southdown, the Norfolk Horn and the Suffolk.
THE NORFOLK HORN
The Norfolk Horn, which is thought to be descended from a type of black faced sheep once common throughout Northern Europe, evolved to survive on exposed breckland heaths and the poorest of farmed land. The breed has been recognised for nearly 400 years, but during the 18th century the Norfolk Horn rapidly fell out of favour in its native East Anglia, being replaced by the improved Leicesters and Southdowns. Attempts to improve the conformation of the Norfolk Horn by crossing with the Southdown led to the development of the Suffolk, and thereafter all the enthusiasm of the breeders was directed at the more 'modern' types.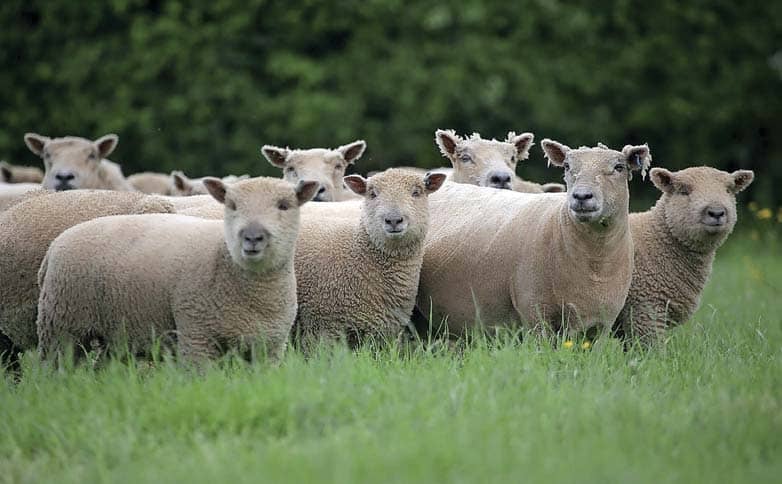 The original Norfolk Horn never had the opportunity to demonstrate its full potential, and by the mid 1800s was becoming rare. In 1948 only one flock of ewes and two rams remained, and by 1965 there were only a dozen animals left (half of which were male). Another record, from 1969, states that only eight pure Norfolk Horns were still in existence at that time, consisting of three rams and five infertile ewes. These animals were extremely inbred, and expansion of the flock was impossible, so a careful breeding programme was developed that involved putting Norfolk Horn rams to Suffolk ewes and then back crossing each generation to pure Norfolk rams.
You can read up to 3 premium stories before you subscribe to Magzter GOLD
Log in, if you are already a subscriber
Get unlimited access to thousands of curated premium stories and 5,000+ magazines
READ THE ENTIRE ISSUE
July 2020