THE FUTURE OF GROWING?
Country Smallholding
|
August 2020
Could growing plants independent of the weather and soil, and using less space, turn us all into smallholders, asks Charlotte Cooper
An apocalyptic start to 2020 has made farming challenging in many parts of the country this year. But whether you put this down to global warming or just bad luck, the trend towards more extreme weather seems to be a global phenomenon. And when you throw in increased soil degradation, urban expansion and increased populations, it seems apparent that smallholders and farmers need to look for smarter ways to keep us all fed.
In January journalist George Monbiot rocked the agricultural world by suggesting that farming would become unnecessary as we would be growing all our food in the lab within 50 years. In the Channel 4 documentary Apocalypse Cow, he argued that farming was ruining the planet and we needed to move to a diet of unfarmed food and rewild our farmland.
He wasn't speaking specifically about the burgeoning hydroponics movements — where vegetables are grown without the need for soil — but it would fit well into his vision of a future where farm animals no longer graze nor corn fields grow.
WHAT IS HYDROPONICS?
Hydroponics isn't a new idea. The first use of the term was apparent in the early 20th century when plant nutritionist William Gericke astounded his colleagues at the University of California, Berkeley, by growing 25ft high tomato vines without soil, using only water and nutrients. It has gone on to be a major method of farming in Spain and particularly the Netherlands, but it hasn't really taken off in the UK… yet.
Hydroponics is basically growing plants in any medium other than soil, feeding them nutrients through water, and it includes aeroponics, where plant roots are misted rather than submerged. The plants can be grown with or without natural light.
Dr Moaed Al Meselmani of Sheffield University's Institute for Sustainable Food was part of a team that used hydroponics to enable displaced Syrian people to grow fresh herbs and vegetables in old foam mattresses at a refugee camp in Jordan.
He said that before we debate why we would choose hydroponics over soil-growing in the UK, we need to look at the global picture.
"The global food sector is affected by complex factors — increasing urbanisation, climate change and population growth being some of the most serious," said Dr Al Meselmani. "Population is expected to near 9bn by 2030, which means that food demand will rise by about 60%. We need alternative ways to feed all these people, but around a third of the world's fertile soil has been lost so far and we continue to lose around 75bn tonnes to erosion each year.
"By using hydroponics we can produce high quality and high quantities of food in small land areas. It needs no pesticides or herbicides and so would reduce pollution and allow us to grow food locally for the community. It doesn't need much labour as there are no weeds, uses much less fertiliser and water and allows you to grow year-round."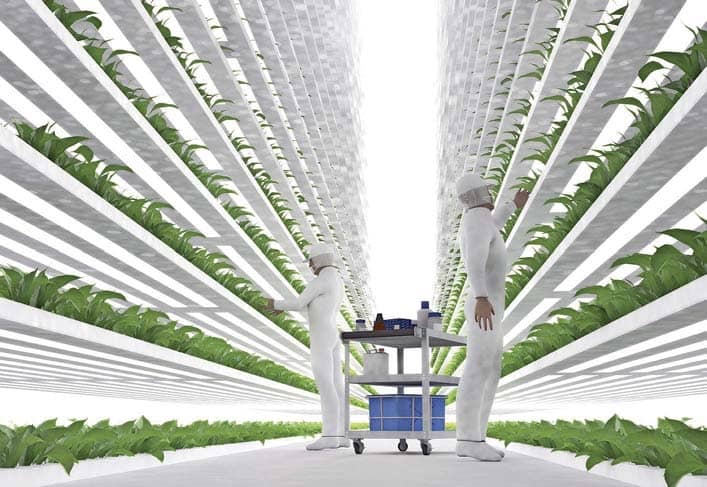 You can read up to 3 premium stories before you subscribe to Magzter GOLD
Log in, if you are already a subscriber
Get unlimited access to thousands of curated premium stories, newspapers and 5,000+ magazines
READ THE ENTIRE ISSUE
August 2020