Rise of the machines
Country Smallholding|June 2020
Running a smallholding is no easy task. Having machinery to help not only lightens the load, but it saves time too. Stephanie Bateman asks smallholders which of the machines they own they cherish the most
From rotavating the vegetable patch to sawing up firewood and hauling water to livestock — there is a plethora of machinery that can help to make those job you love to hate so much easier.
Smallholdings vary in size, with some bigger than others, but whatever a farm's size, an eco-friendly quad never fails to come in handy, as Somerset smallholder Ian Jones explains.
"Like many smallholders, I live this life to manage how we produce our food, knowing what goes in it, and also pursuing greener ways to live and to work the land," he says. "In my case, that includes rainwater harvesting, installing a PV solar array, and investing in a secondhand all-electric Eco-Charger Dominator 2WD quad."
Ian has 14 acres to manage and uses his quad for towing trailers, dragging a chain harrow and roller around, and towing bulk bags of hedge clippings across fields to burn.
"Like most eco choices, it is more expensive than the fossil fuel alternative, but I know that I am contributing to its electricity consumption from my own PVs — keeping emissions to an absolute minimum," he says. "It is also very quiet, allowing me to work alongside my neighbour's house without disturbing sleeping children. When stopped, there is no engine idling noise, nor any fumes."
Not only does Ian use his Dominator quad to tow, but, when finishing off jobs in the dark, it acts as a lighting unit.
"Yes, it does run out of charge, especially when dragging chain harrows with all the resistance they offer. I do about half of a three-acre field and then charge again, but this has never been a problem," he notes. "I then roll the entire field with only a partial charge used."
Compared to a petrol engine, the number of moving parts in an electric motor can be counted on one hand — all helping with reliability.
"For me it has certainly proved itself as a hardworking, all-weather workhorse," concludes Ian. "The only thing that I can't do is warm my hands on the exhaust on a cold day!"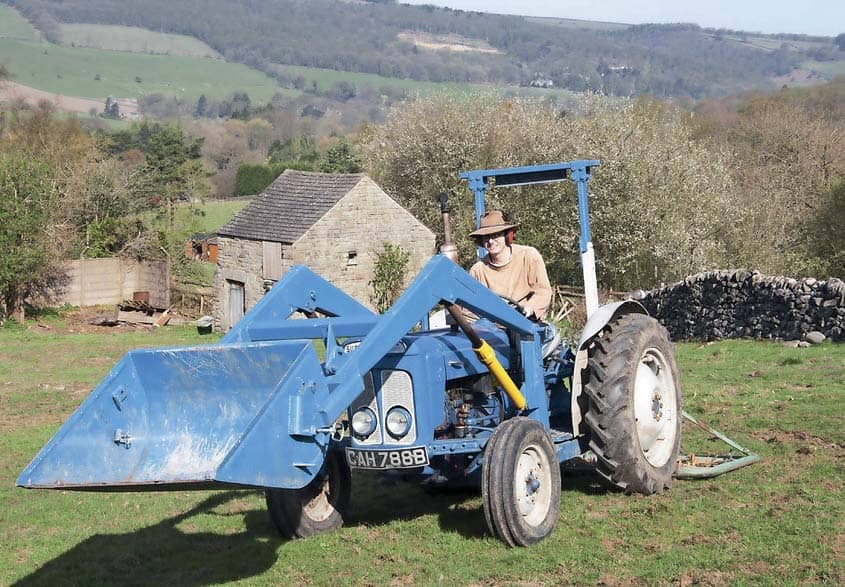 THE RIGHT STUFF
You can read up to 3 premium stories before you subscribe to Magzter GOLD
Log in, if you are already a subscriber
Get unlimited access to thousands of curated premium stories and 5,000+ magazines
READ THE ENTIRE ISSUE
June 2020