It's a breeze!
Country Smallholding|July 2020
Enterprising Rick and Jennie Grieve take running their five-acre Windy Ridge in their stride, from producing home-grown pork to breeding sought-after pedigree puppies. Emily Bevan e-meets them
From the front, Windy Ridge looks like a traditional English chocolate box cottage. Wisteria climbs up the façade and across the protruding triangular porch roof, while shrubs in the garden cast shadows across the paved path that leads to the front door. Towering oak trees are evident behind the house, rising up to meet the azure sky on this sunny day. It is a quintessentially English scene, but there is far more to this cottage than first meets the eye.
The house might appear diminutive, but once inside it's like that wardrobe into Narnia, one room leading into another and then another… The original front part of the house, which is characterised by smaller rooms and lower ceilings, dates from the 18th century — a 6ft-deep well in the front garden predates the property — but a large extension, which isn't visible from the front, was built in the 1990s.
The property, which is listed, moves effortlessly between the old and the new. Oak beams feature throughout, original fireplaces add character, and the walls are adorned with homely touches. Glass doors in the sitting room bathe this part in light, and allow views out over the patio and perfectly manicured lawn right up to those oak trees looming on the horizon. The property boundary comprises around 1,500m of trees and hedges.
Windy Ridge's owners, Rick and Jennie Grieve, ooze the same natural warmth and charm as their home. The husband and wife duo are friendly and welcoming (via Zoom, for this is the Covid-19 lockdown period, after all) and they buzz with enthusiasm as they tell me all about their Berkshire abode, its five acres and their smallholding journey which started in August 2016.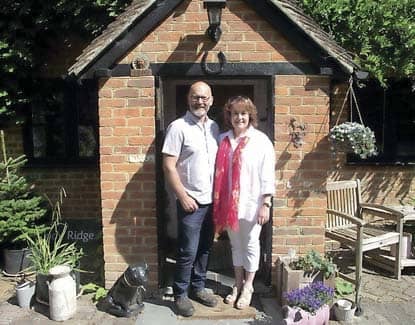 It took Rick and Jennie several years to find Windy Ridge, but once they did it was love at first sight. The pair viewed the property twice in one day and moved in not long afterwards, relieved to have found somewhere so perfect that was still close to their parents and where their three children, Emilie, Susie and Charlie, who are now in their 20s, could happily remain close to the friends they had already made while living at their previous home.
"We were expecting to have to move somewhere further west along the M4, so when we saw Windy Ridge, and loved it instantly, we thought: 'Wow, this is brilliant,'" says Jennie. "We wanted somewhere with land, but not at the expense of moving away from our family and friends."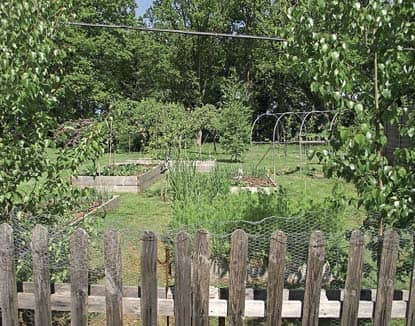 It was Rick who had originally been itching to move to a more rural location, his easy-going wife happy to tag along and help him pursue the Good Life.
"There aren't enough hours in the day or days in the week to get everything done here — there's always something that needs doing and that's what I wanted and what I like," says Rick, who previously served in the Royal Marines before working in HR in the retail sector.
There's so much going on at Windy Ridge that Rick's comments come as no surprise. As well as looking after the land, the vegetable beds and the animals, there are also the day jobs to tackle. Rick has run Berkshire Property Maintenance for 15 years, while Jennie is a trustee of a learning disability charity and has been busy volunteering with her local Healthwatch during the Covid-19 pandemic.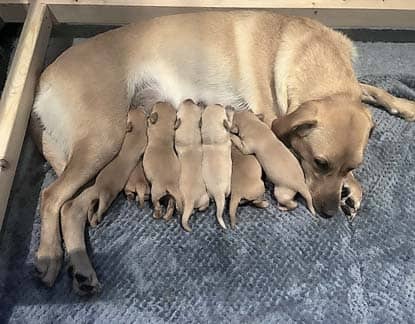 You can read up to 3 premium stories before you subscribe to Magzter GOLD
Log in, if you are already a subscriber
Get unlimited access to thousands of curated premium stories and 5,000+ magazines
READ THE ENTIRE ISSUE
July 2020