A Pear Of Money Spinners?
Country Smallholding|July 2020
Are you the proud owner of a few apple or pear trees, or even a large orchard. If so, what are your options if you have more fruit than you need, and can you boost your bank account with the excess or by adding value? Charlotte Cooper gets to the core of the conundrum
There are few sights and sounds that evoke spring more completely than blossom time in the orchard. The short finger-like branches of apple and pear trees are covered in delicate pink and white flowers and they hum with bees. In a few weeks that blossom falls like confetti to make way for the burgeoning fruit and, by summer's end, those old trees will be laden with fruits with the most outlandish names — from Slack-ma-Girdle and Winter Banana to Bloody Ploughman.
A standard apple tree will produce around 450lb of fruit each season — so it is incredibly easy to become overwhelmed with all that produce.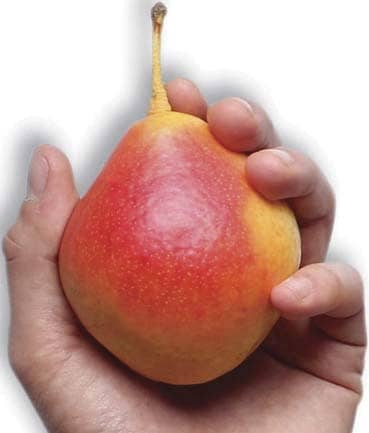 PEAR APPEAL
When Country Smallholding reader Edwin Bannock bought five acres of land near Whitstable in Kent, it included a very overgrown orchard of Comice and Conference pear trees. Two years later and his orchard has been tamed and is fruiting nicely — but what are his options for dealing with all that fruit?
"We bought our place about two-and-a-half years ago with some unloved paddocks and an orchard," Mr Bannock told Country Smallholding. "The orchard has roughly 700 pear trees in it and was in a woeful state. The land was so overgrown that you couldn't walk between the rows of trees, with thickets of brambles and wild roses that were all interlocked. The trees themselves were in a dreadful state and didn't look like they had ever been pruned. In many cases, the root stock had sprouted as trees that were bigger than the fruit trees themselves.
"Last year's crop was essentially eaten by a friend's rare breed sheep that graze the land, while bags of pears were given away to friends and family. While this was OK, it did seem like a bit of a waste of a valuable crop."
Like Mr Bannock, many of us ask ourselves the question each autumn — what are the options for selling or making use of this fruit?
In fact, there are many ways of making money, or a product, from your surplus — it just depends on how much work you are prepared to put in yourself.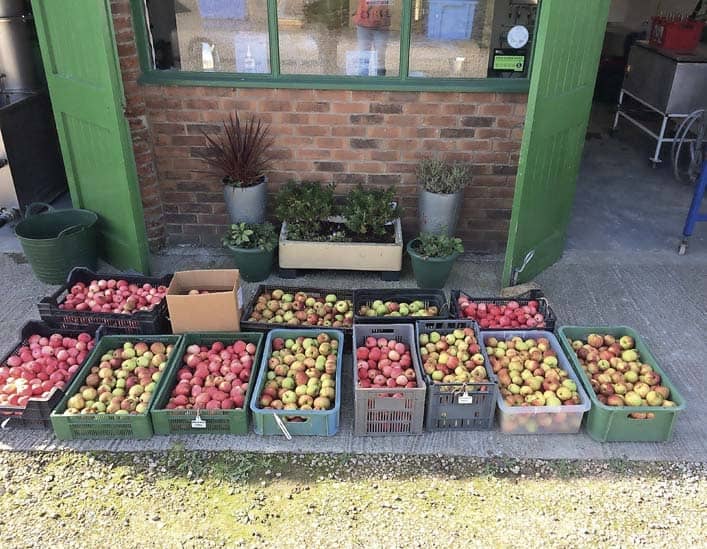 SET OUT YOUR STALL
The most profitable way of selling your fruit is by setting up a stand on your property and selling it direct to passing trade. However, this is also the most hard work. You will need to harvest and sort your fruit and then be prepared to either put in the hours sitting at your stall to make the sales, or set up an honesty box system — which can stretch your trust in your fellow man.
You can read up to 3 premium stories before you subscribe to Magzter GOLD
Log in, if you are already a subscriber
Get unlimited access to thousands of curated premium stories and 5,000+ magazines
READ THE ENTIRE ISSUE
July 2020