Under Cover
First Ayres's Hawk Eagle breeding record for South Africa
TONY ROBERTS & HUGH CHITTENDEN
Perhaps because of its scarcity and dashing, high-speed aerial hunting abilities, Ayres's Hawk Eagle Hieraaetus ayresii never fails to capture the imagination of birders. Once you have witnessed it in a high-altitude aerial stoop with wings folded in a triangular shape, plummeting at pigeon prey, you cannot help but be captivated by this small, specialised, bird-eating raptor.
Until fairly recently it was believed that Ayres's Hawk Eagles were nonbreeding summer visitors to South Africa and that they bred between April and June in the Brachystegia belt to the north of the region. These birds then migrated southwards in about August, immediately after breeding, and remained until approximately March the following year.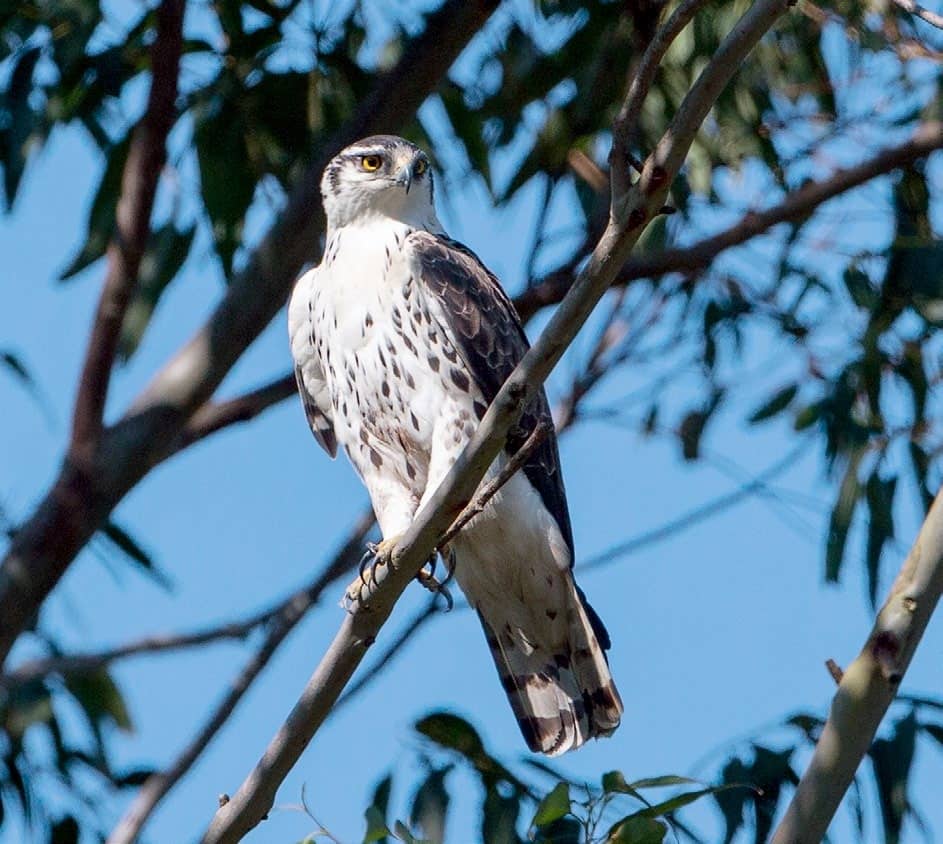 During the past few years there have been reports of adult birds being present year-round in the commercial forested areas of northern KwaZulu-Natal. Data reflected in the Bird Atlas of Natal (Cyrus and Robson 1980) show that five of the 12 records for the region (approximately 40 per cent) were in the winter months, and it has become clear that a small resident satellite population has been breeding unnoticed in the area for decades. Recently there was further speculation as juvenile birds were seen close to a farmhouse north of Empangeni and over Kwambonambi, some 30 kilometres to the north-east.
For the past eight years, African Harrier-Hawks were recorded breeding in a dead eucalyptus tree at the edge of a 21-year-old plantation, some 80 metres from a farmhouse northeast of Richards Bay. From about 2012, Ayres's Hawk Eagles were reported regularly in the vicinity and observed so frequently that they were almost considered 'garden birds'.
You can read upto 3 premium stories before you subscribe to Magzter GOLD
Log-in, if you are already a subscriber
Get unlimited access to thousands of curated premium stories and 5,000+ magazines
READ THE ENTIRE ISSUE
January - February 2020