Quick fix - Sapphire Coast Birding Route
African Birdlife|January - February 2020
Coastal forest, grasslands, estuaries, beaches and lush winding hills all promise rich pickings for birders to explore and find the birds that occupy these varied habitats.
The Sapphire Coast Birding Route offers everything from coastal birds to forest specials and soaring raptors, and must rate as one of the best-kept birding secrets in South Africa. The route winds along the upper South Coast of KwaZulu-Natal (KZN), stretching from the eziMbokodweni River in the north to the aMahlongwa River in the south and about nine kilometres inland from the coast.
Nearly 270 species of birds have been recorded in the diverse habitats found along the route, with rarities and out-of-range species being reported on more than one occasion. What makes the route even more exceptional is that within less than three hours most of KZN's birding hotspots can be reached, including the Drakensberg, Zululand, and Oribi Gorge, all of which promise many of southern Africa's sought-after species. Where else can you see an African Black Oystercatcher in the morning and a Drakensberg Rockjumper by lunchtime?
Umbogavango and Vumbuka, the northerly nature reserves on the route, are located within the Umbogintwini Industrial Complex. Both were formerly waste-disposal dams that have been 'rehabilitated' into conservation areas.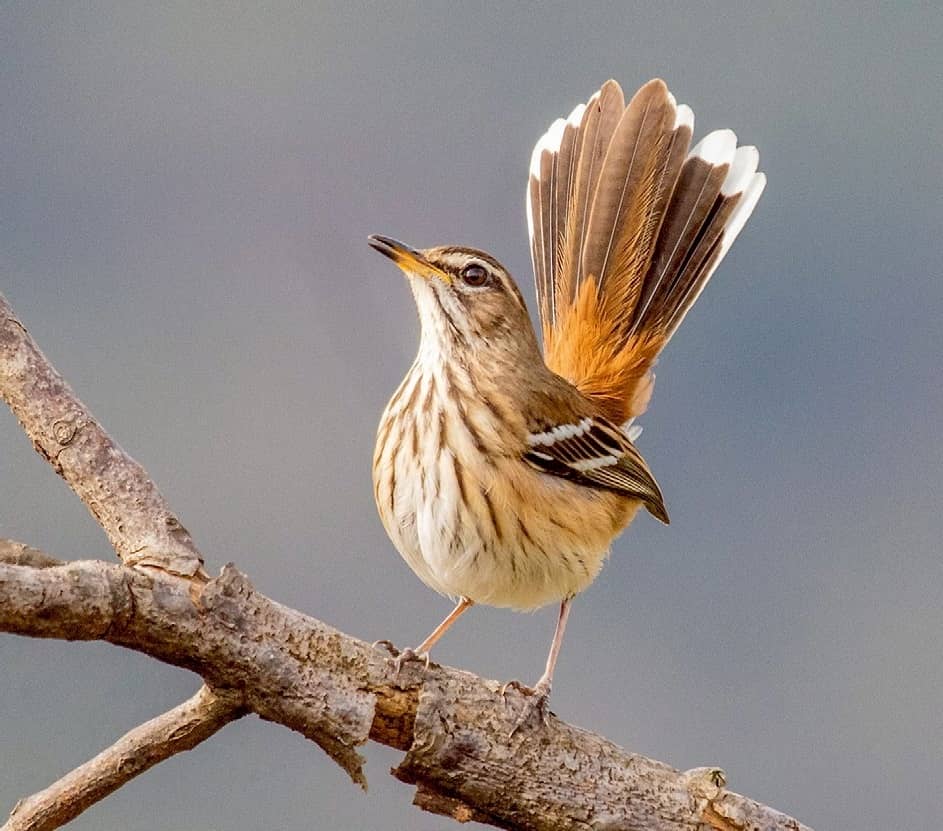 In addition to dams, Umbogavango has trails that lead through exotic and coastal forest and three bird hides that overlook the various water habitats. The reserve hosts a wide variety of species, including Natal Spurfowl, Violet-backed Starling, Tambourine Dove, Green Twinspot and African Firefinch and many raptors such as Crowned Eagle, Black Sparrowhawk, and Long-crested Eagle. A short drive away, Vumbuka is another gem situated among the factories in the industrial park. A walk through its indigenous forest provides you with the possibility to encounter many KZN specials: White-starred Robin, White-browed Robin-chat and, in winter, Spotted Ground Thrush. To visit the reserves, you need to book in advance; tel. (031) 949 2081.
You can read up to 3 premium stories before you subscribe to Magzter GOLD
Log in, if you are already a subscriber
Get unlimited access to thousands of curated premium stories and 5,000+ magazines
READ THE ENTIRE ISSUE
January - February 2020