Kite flying
African Birdlife|January - February 2020
Black-winged Kite's breeding cycle
We all like a bit of good luck now and then, and on 21 June 2019, I feel I had my fair share. I was driving slowly along one of the many gravel roads around Napier in the Western Cape when I saw a Black-winged Kite that had settled low in a tree. Always hoping to catch that next great shot, I started to photograph the bird. Suddenly, from behind, up swooped another kite.
The first one crouched low and spread her tail and the second one mounted her, flapping to keep himself steady. In seconds he was gone. He returned a few minutes later and repeated the performance. What a great sighting!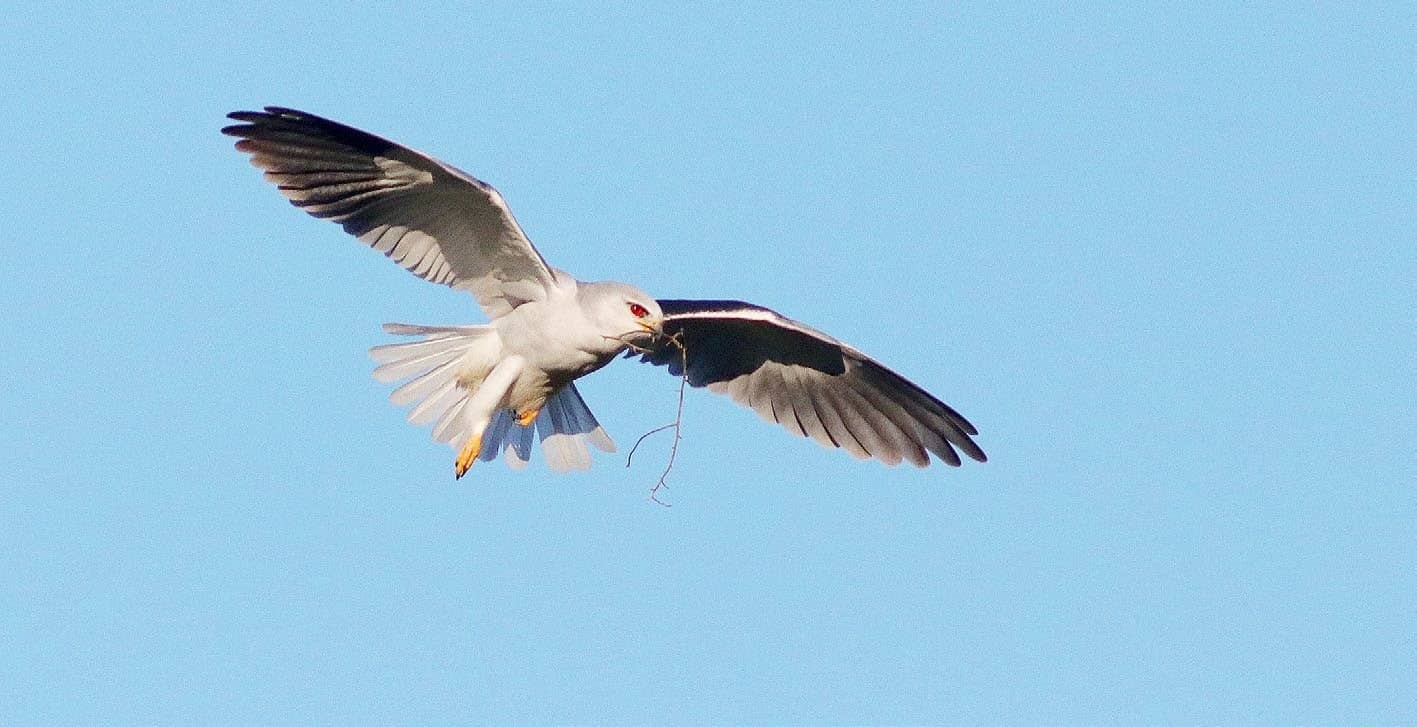 I decided to try and observe these kites through what I hoped would be a successful breeding cycle. I soon found the nest site in a nearby tree, about five or six metres from the ground. From a distance I watched as both kites brought sticks, either picked up from the ground or broken off nearby bushes, to the site and started building up the nest.
Over the next few days they continued to add to the structure until, on 29 June, I noticed that the female was actually sitting on it. Throughout the next two weeks, she remained there while the male either perched in a nearby tree or brought more sticks to the nest. The sticks were collected from what appeared to be a favourite spot, a large pile of old branches and pieces of shrub. The male would pull on some of them until he found the one he wanted, then take the chosen stick in his bill and fly back to the nest site, depositing it next to the female and departing quickly. She would take her time over arranging it exactly where she wanted it.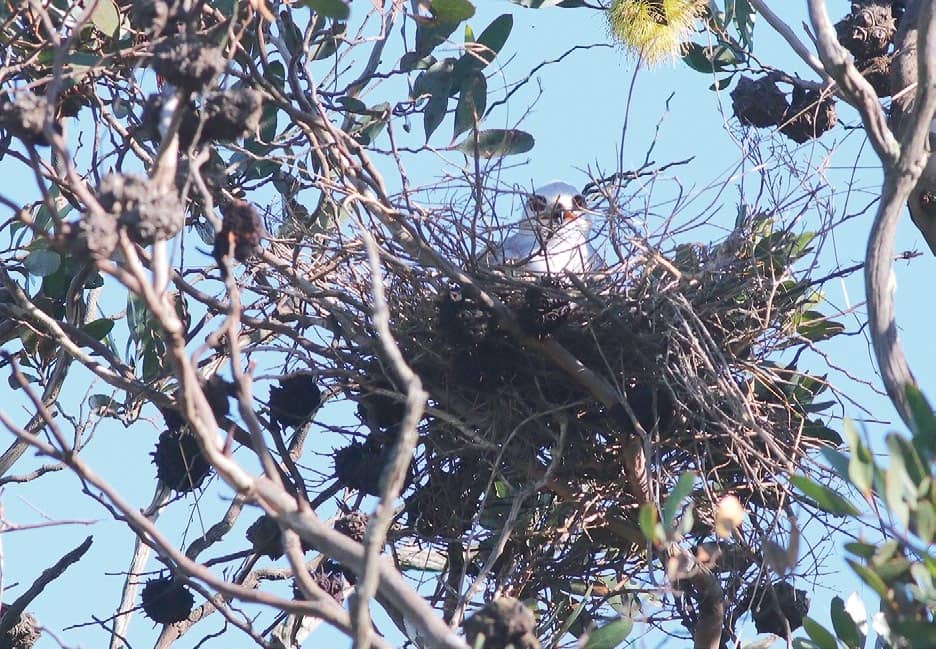 One day when I was watching the site to check for any developments, the male kite started to screech loudly from a nearby tree. The source of his concern was a pair of Spotted EagleOwls hidden in the foliage below the nest. After a few seconds, one of the owls shifted position. At that moment the kite swooped down fast, screeching and screaming as it flew close to the owls, which beat a retreat to another copse of trees. The following day, however, they were back in the kites' tree and they stayed there for the next few days. The male kite was well aware of their presence the whole time. A few days later the owls appeared to have moved away permanently and he began the stick-collecting ritual again in earnest.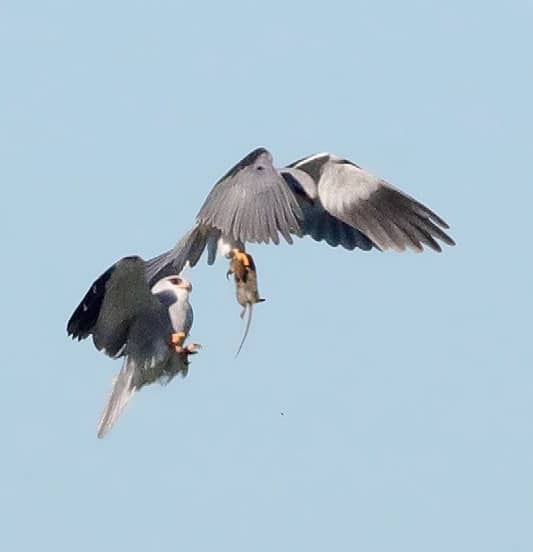 You can read up to 3 premium stories before you subscribe to Magzter GOLD
Log in, if you are already a subscriber
Get unlimited access to thousands of curated premium stories and 5,000+ magazines
READ THE ENTIRE ISSUE
January - February 2020