Focus Close To Home
We've all been there. You check your social media accounts and scroll through the birdwatching groups, see remarkable photographs of birds and wonder if you could ever take something similar; you review your recent images from the local nature reserve and ponder how other photographers manage to get the birds to sit still and pose like supermodels; you admire the lighting showing the bird's colors to best advantage.
You may start second-guessing your equipment and begin looking at the hottest camera deals, but there's a problem: you would need about R200 000. Your bank balance prepares to fight back and you contemplate whether you really need both your kidneys…
Here are some options that may help you create great photographs in your own garden, together with some low-budget ideas that will keep your organs where they belong.
Lighting
The most important consideration when taking bird photographs in your garden is lighting. Position yourself with the sun at your back. It's best to get soft, early-morning light on your subject – it enhances the colors and captures the highlight in the bird's eye.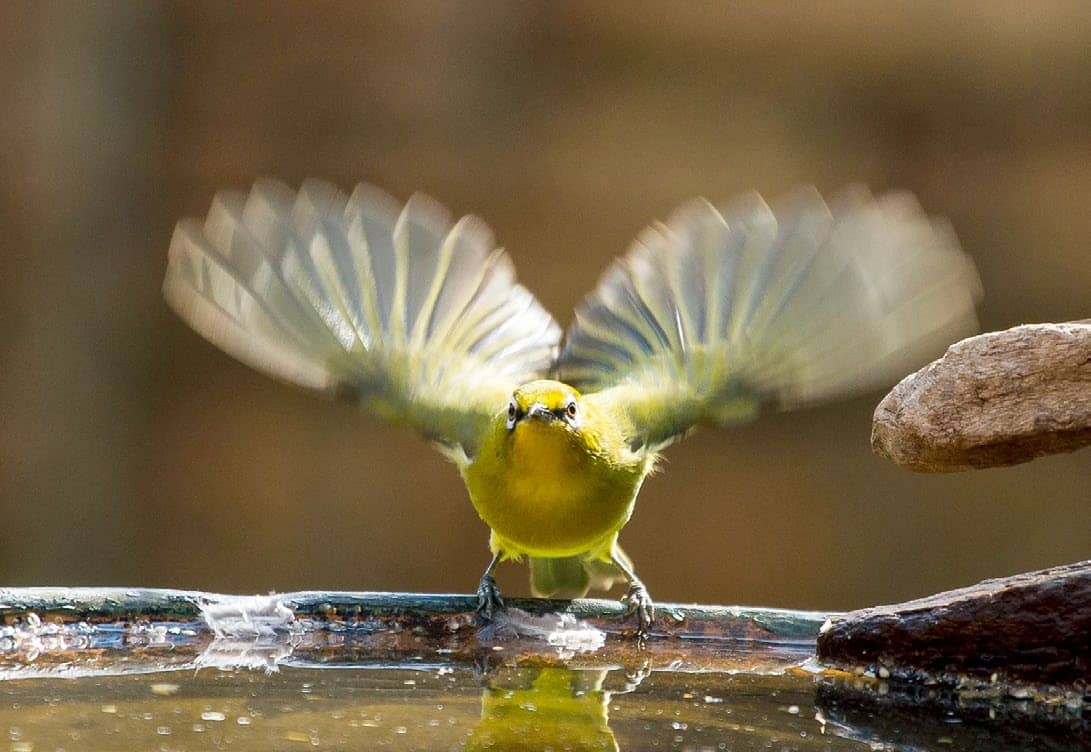 Background
A common problem with taking bird photographs in your garden is that inevitably you include an unnatural (and possibly unsightly) background, such as a fence, boundary wall or window. Instead of these artificial elements ruining your shot, try this: go to your local hardware shop and buy about a 2m x 2m length of light brown shade-net. Place it approximately two meters behind your birdfeeder to act as a backdrop. This will simulate a natural, veld-like impression behind the bird and there won't be any leaves or branches to clutter the background. It also adds depth to the shot, which enables your subject to stand out as the star of the show.
Feeding stations
You can read upto 3 premium stories before you subscribe to Magzter GOLD
Log-in, if you are already a subscriber
Get unlimited access to thousands of curated premium stories and 5,000+ magazines
READ THE ENTIRE ISSUE
September/October 2019