Dying For A Drink?
African Birdlife|January - February 2020
Kgalagadi battlefields
During many years of photographing wildlife, and birds, in particular, I have developed a passion for both studying their behaviour and photographing them at waterholes in our national parks and elsewhere.
I have witnessed any number of dramas unfolding on a daily basis: fierce interspecies rivalry, ruthless predation, and struggles for survival. I find time spent at waterholes to be infinitely more rewarding for photography than driving around game reserves for hours at a time.
During a visit to the Kgalagadi Transfrontier Park in the Northern Cape in March 2019, I was once again privileged to witness and photograph some remarkable avian interaction.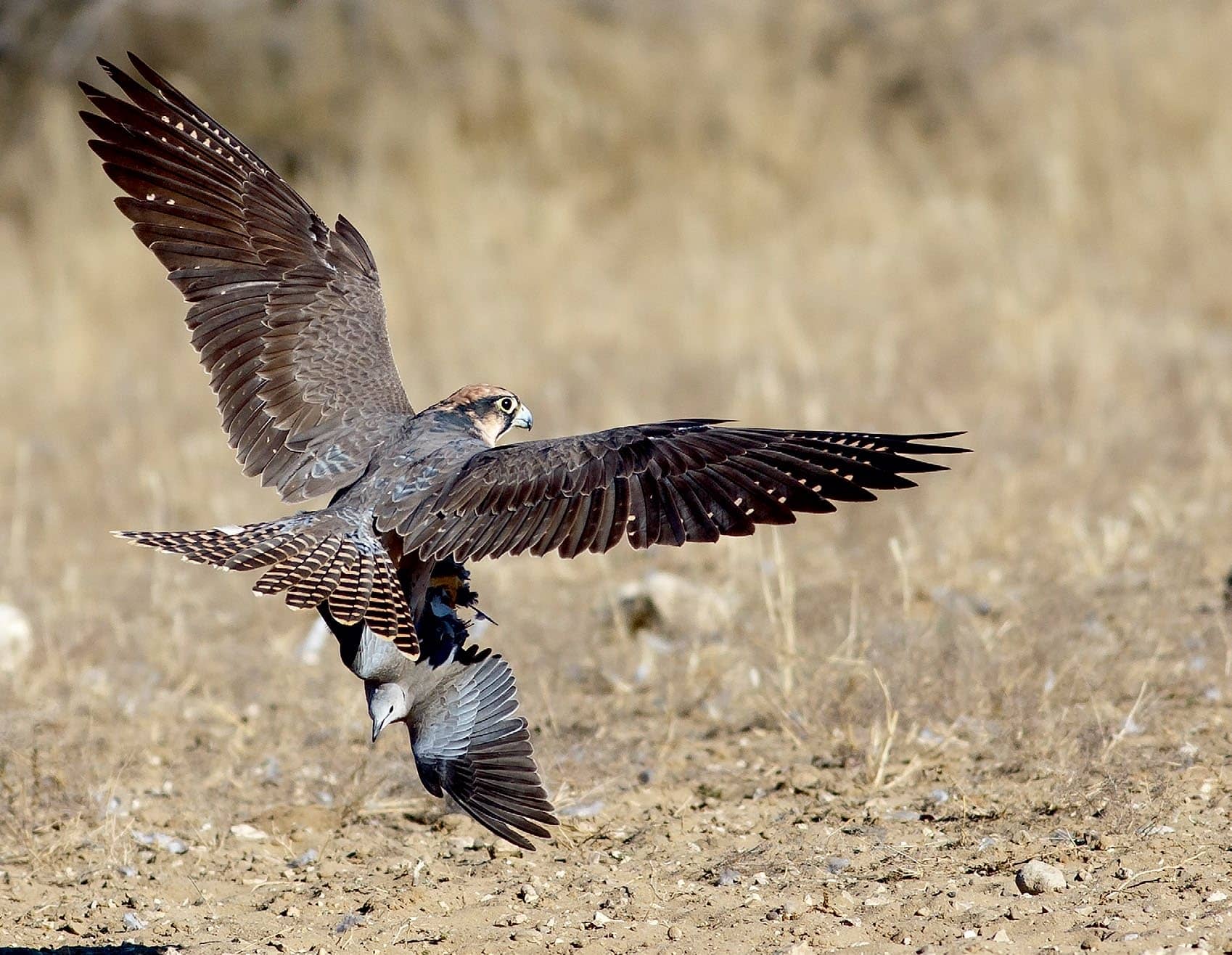 The recipe in the park is simple: the waterholes and adjacent trees or shrubs attract large numbers of birds such as Cape Turtle Doves, Namaqua and Burchell's sandgrouse, Yellow Canaries and sparrows and these in turn lure raptors, especially Lanner Falcons, Pale Chanting and Gabar goshawks and Tawny Eagles. Predators such as black-backed jackals also visit these lucrative locations to take advantage of the relatively easy pickings.
The Qubitje Quap waterhole, north of Nossob Camp, in particular is renowned for its resident black-backed jackals being serial hunters of the large flocks of Cape Turtle Doves and the Namaqua and Burchell's sandgrouse that arrive to drink about two hours after sunrise.
You can read upto 3 premium stories before you subscribe to Magzter GOLD
Log-in, if you are already a subscriber
Get unlimited access to thousands of curated premium stories and 5,000+ magazines
READ THE ENTIRE ISSUE
January - February 2020