8 Of The Best Top Birding Sites In Uganda
Best known to wildlife enthusiasts for its mountain gorillas, Uganda also ranks among Africa's most biodiverse countries, thanks to an equatorial location at the transition of the eastern savanna, western rainforest, and northern semi-deserts.
Geographic landmarks include the snow-capped 5190-metre Rwenzori (aka the legendary Mountains of the Moon), the immense inland sea known as Lake Victoria and the associated source of the Nile, and the spectacular volcanic cones of the Virungas. A network of 10 national parks protects not only the gorillas for which Uganda is renowned, but also plentiful chimpanzees, more than a dozen monkey species, the tree-climbing lions of Ishasha and significant numbers of elephants, hippos, buffaloes and various antelope.
Uganda can also stake a fair claim to being Africa's best all-round birding destination. This is largely due to its extraordinary avian diversity – a mind-boggling 1075 species in an area similar to that of Great Britain – but also because it offers easy access to several bird-rich habitats difficult to reach elsewhere on the continent. True, Uganda's transitional location means that it boasts just one or possibly two national endemics (Fox's Weaver, associated with waterside vegetation in the south-east, and Rwenzori Double-collared Sunbird, an Albertine Rift endemic whose range might now be limited to the Ugandan slopes of the Rwenzori). But in the broader East African context, approximately 150 bird species (more than 10 per cent of the regional checklist) have a range restricted to Uganda, a list that includes dozens of Albertine Riftor Guinea–Congo endemics whose range is otherwise confined to parts of the Congo that might generously be described as difficult to access.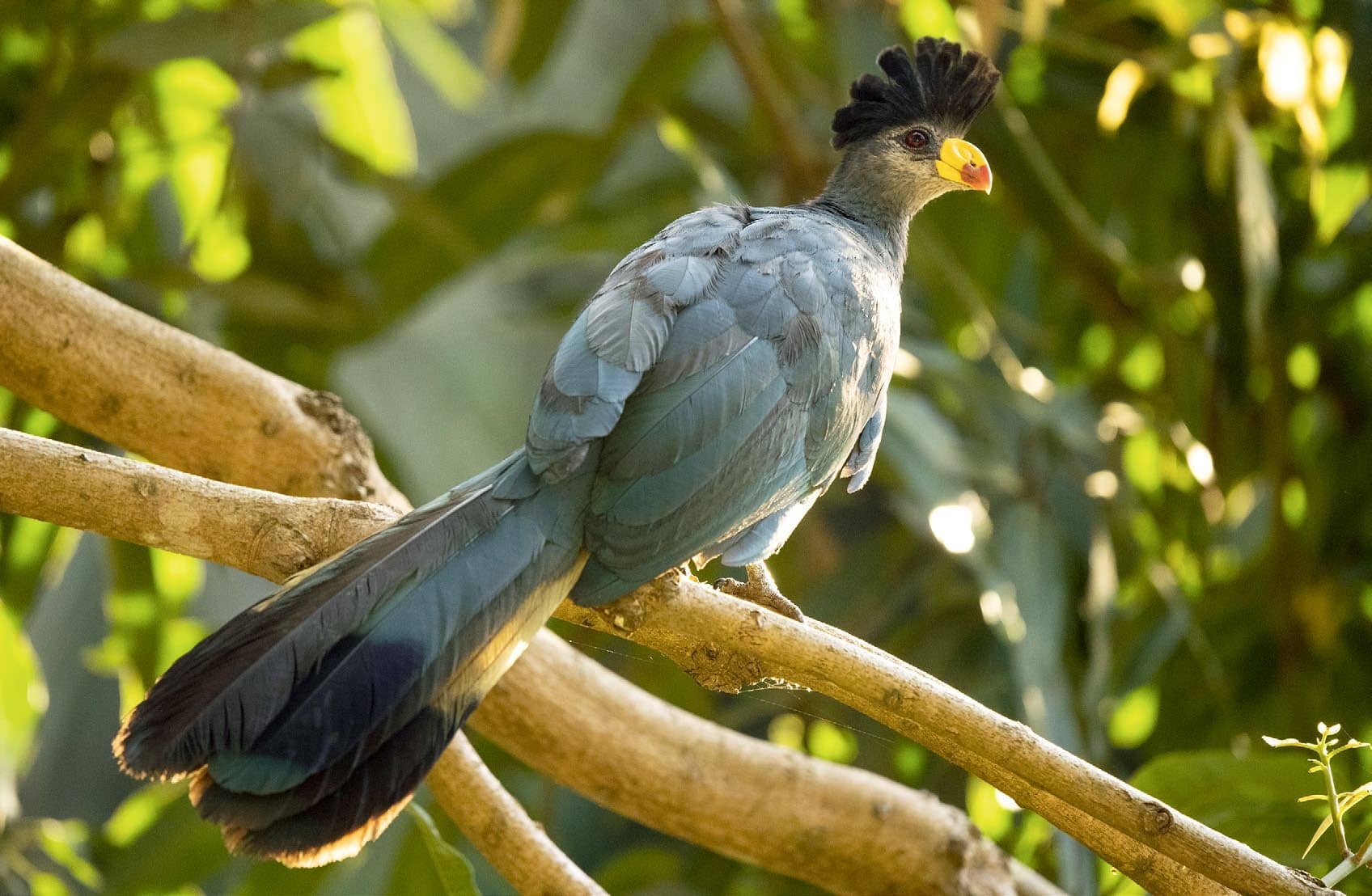 BEST POST-FLIGHT PICK-UP
Entebbe Botanical Garden
Situated on the Lake Victoria shore three kilometres north-east of Uganda's sole international airport, this sloping mosaic of indigenous forest and horticulture has been known to reduce freshly arrived birders to East Africa to quivering wrecks. With an aural backdrop provided by chuckling flocks of Eastern Grey Plantain-eaters and the plaintive honking and heavy wing-flaps of the Black-and-white-casqued Hornbill, it's as good a place as any to seek out the splendid Ross's Turaco and even more spectacular Great Blue Turaco, along with such widespread gems as Palm-nut Vulture, Grey-capped Warbler and Red-chested Sunbird.
For more targeted birders, the lakeshore woodland hosts Grey Kestrel and Yellow-throated Leaflove as well as other species associated with the Lake Victoria Basin, while half-a-dozen Ploceus species (including Golden-backed, Slender-billed and Orange weavers) nest in the fringing reedbeds. Birds aside, the dashing black-and-white colobus monkey is common, and this is the only place in Uganda where I've seen the fabulous De Brazza's monkey – quite possibly an escapee from the neighbouring Uganda Wildlife Education Centre (which, before you do a double take, is also the source of the occasional chimp and lion vocalisations that rend the air).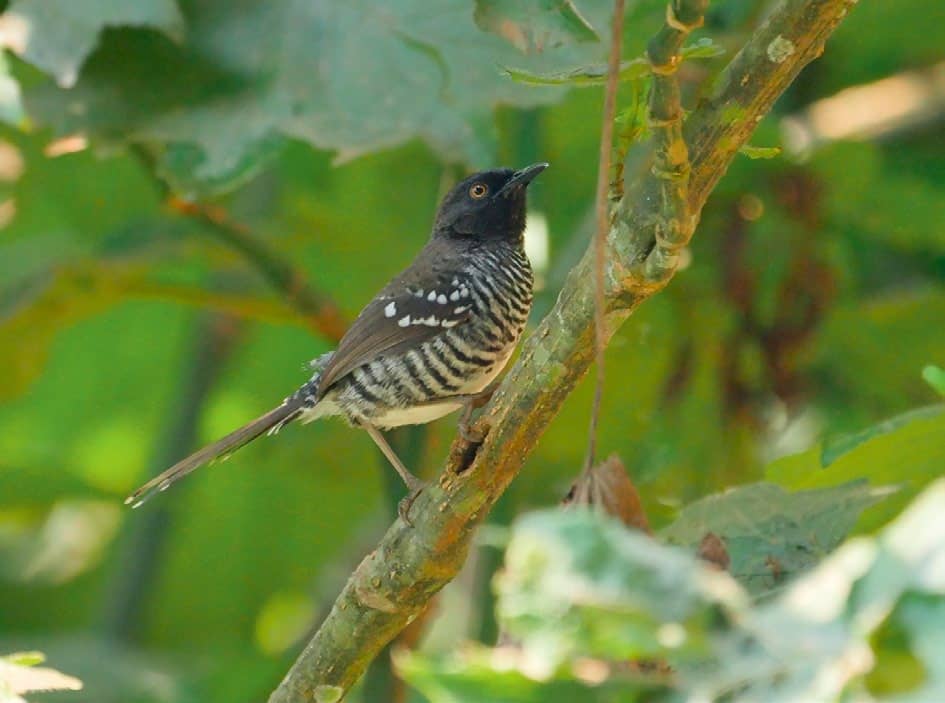 BEST LOCAL ECOTOURISM VENTURE
Bigodi Wetland Sanctuary
Bordering Kibale National Park (whose mid-altitude forest is renowned as Uganda's top chimpanzee-tracking site), the community-owned Bigodi Wetland Sanctuary is a textbook example of an everybody-wins grassroots ecotourism project. Protecting a small patch of forest-fringed papyrus swamp next to Bigodi village, the affordable and enthusiastically guided walks focus on primates (both red and black-and-white colobus, as well as red-tailed monkey, L'Hoest's monkey and Uganda man gabey are all regular) in addition to birds.
On the ornithological front, we're talking quality rather than quantity. A typical walk – best undertaken in the morning – might only yield 30 species, but these are likely to include such dazzlers as Great Blue Turaco, Grey Parrot, Blue-breasted Kingfisher, Yellow-billed and Double-toothed barbets, Yellow-throated Tinker-bird, Blue-throated Roller, Brown-eared Woodpecker, Redheaded Bluebill, Snowy-crowned Robinchat, White-collared Olive back, and the blink-and-you'll-miss-it White-spotted Flufftail.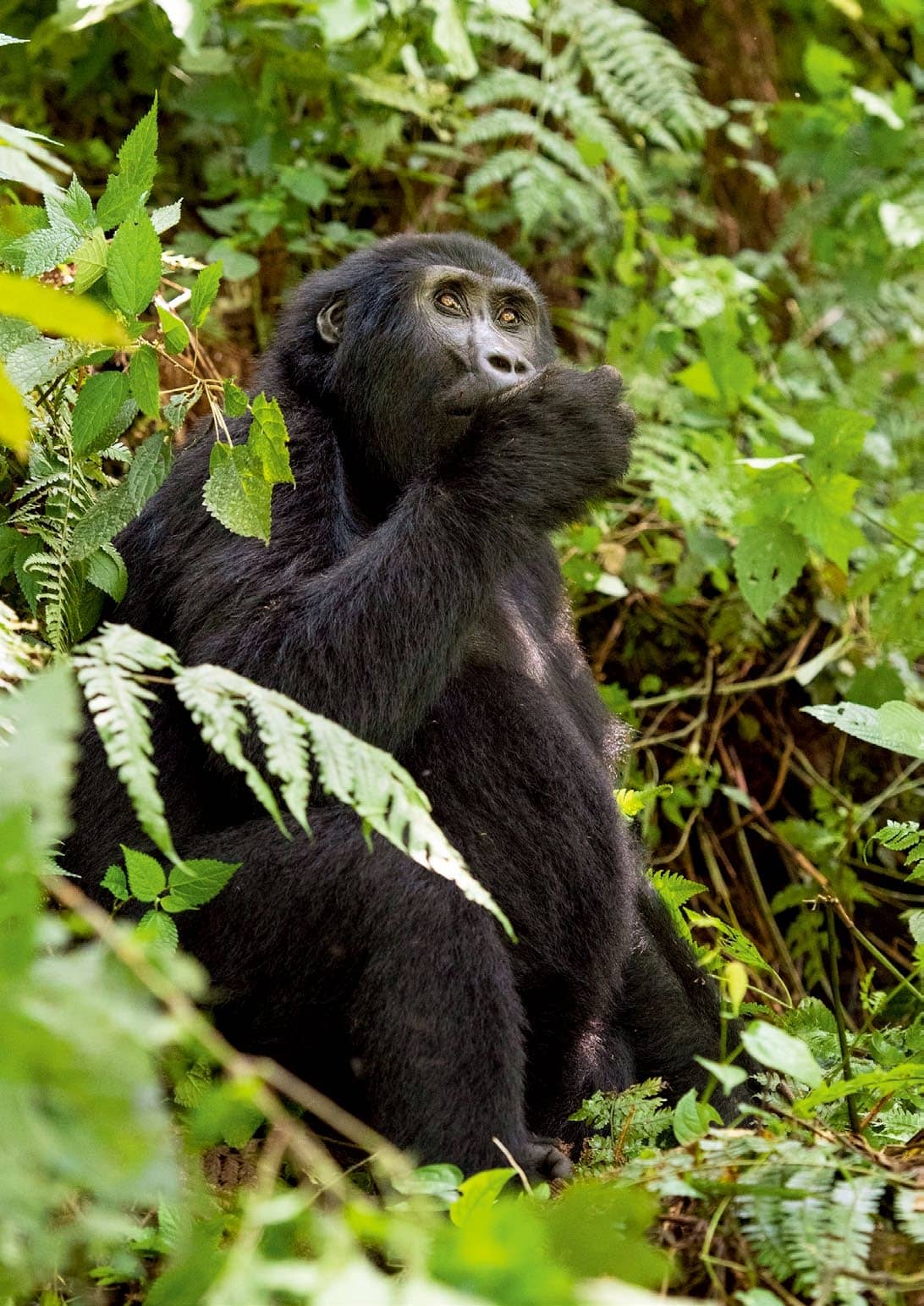 You can read upto 3 premium stories before you subscribe to Magzter GOLD
Log-in, if you are already a subscriber
Get unlimited access to thousands of curated premium stories and 5,000+ magazines
READ THE ENTIRE ISSUE
January - February 2020